Skip this step if you have an Optima+..
Wiz devices - Select the correct COM port
In the Device Properties window that opens, click the arrow to the right of the Port field and from the dropdown menu, select the correct COM Port number. Click OK and Close.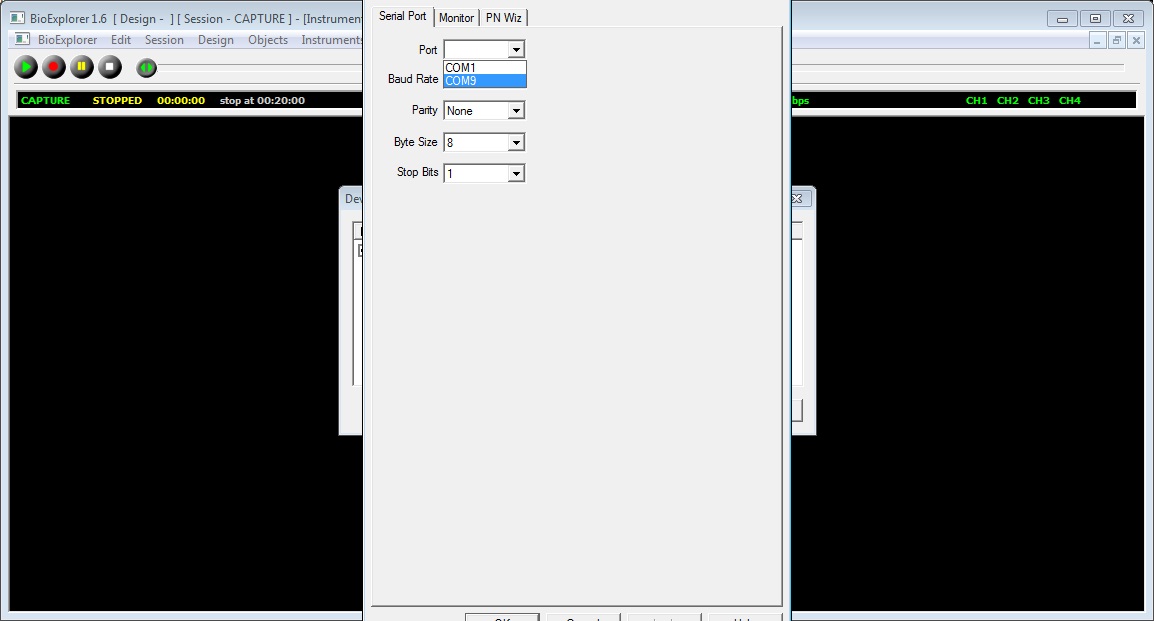 Forgot your COM port number?