We recommend these specifications for successful training.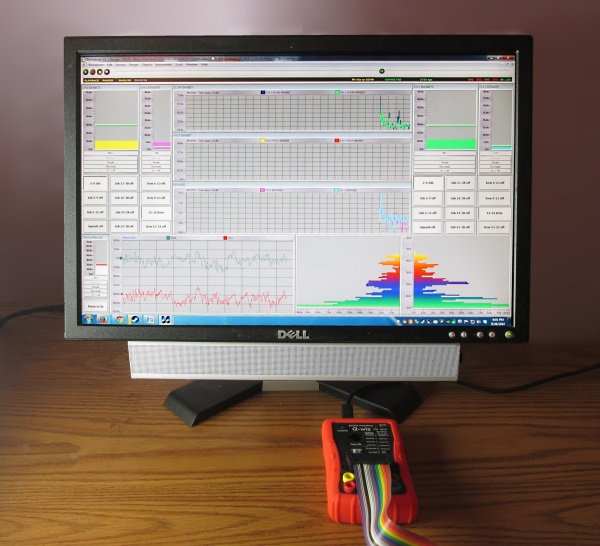 — Windows 10. Windows 7 may not run the latest releases of BioExplorer.
— i5 core processor minimum
— Processor speed 2.3 GHz +
— RAM (Installed physical memory) 8 GB +
— Hard Drive 250 GB +
— DVD drive (Optional, may not be available)
— 2 + USB ports
— 3-pronged power cord for grounding
— A sound card is required for audio output
— Graphics Processor – HD graphics
— Graphics card with 3D and DVD video acceleration and 64 MB or more dedicated video RAM (VRAM)
— Speakers
— Monitor – minimum of 15″
— NOT a Netbook/Ultrabook/Chromebook. Not enough power.
— NOT Lenovo we prefer. Recently users are finding many problems with Lenovo and its bloatware.
— Recommended is a second monitor
— Windows Defender
— Office 32 bit Excel required for TQ7 Trainer's Q assessment tool. TQ7 will not run on 64 bit Excel.
Graphics Card
Assuming your PC meets the other requirements, a fast video card will give you the most bang for the buck. Cards targeted at the gaming or multimedia market with newer chipsets from should work well. Two cards or a single card with dual independent video outputs are required for dual monitor display.
Mac users
PLEASE USE BOOT CAMP. BioExplorer will run on Boot Camp or sometimes Parallels. Boot Camp is required for BxShadow. Some users have successfully used VMware, but it can be problematic with the amount of data sent through the COM ports from amplifiers. We cannot support Pocket Neurobics driver problems on machines that use virtual machines.
Anti-Virus
We wish users would NOT install McAfee, Norton, Avast, AVG, Bit Defender. It would be best to use Windows Defender or Microsoft Security Essentials.
Many technical support issues we deal with relate to Norton, Bit Defender, AVG, Avast and McAfee programs blocking the download or installation of the BioExplorer setup file or Pocket Neurobics driver or causing lagging in BioExplorer performance. AVG incorrectly tags BioExplorer setup as containing a virus. Even with Windows security we are finding more people need to disable the antivirus and firewall before downloading and installing the PN wiz driver and the BioExplorer setup exe file.