Download screens
These are your options for downloading. These are screens you will see, either when your order is received or through email or our online product storage ShareFile.
Order confirmation screen
Seen as soon as you order. There will be a download button if the product is immediately available.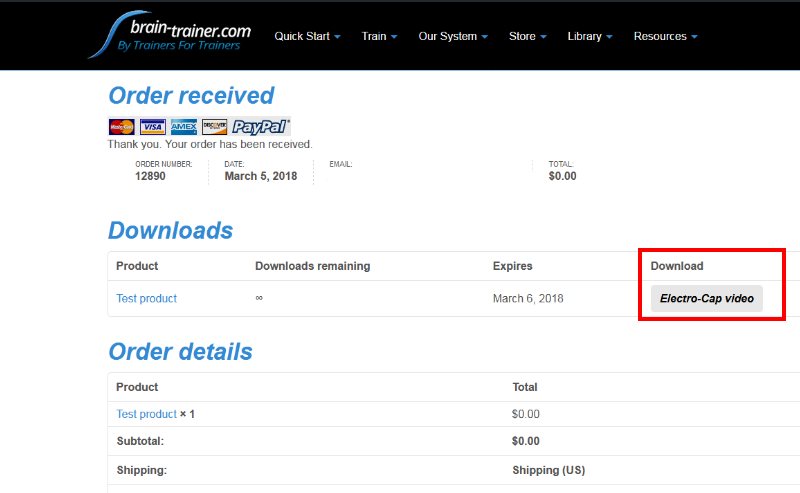 Store account Orders page
brain-trainer.com/my-account if you created an account. Go to Orders and click on the recent order.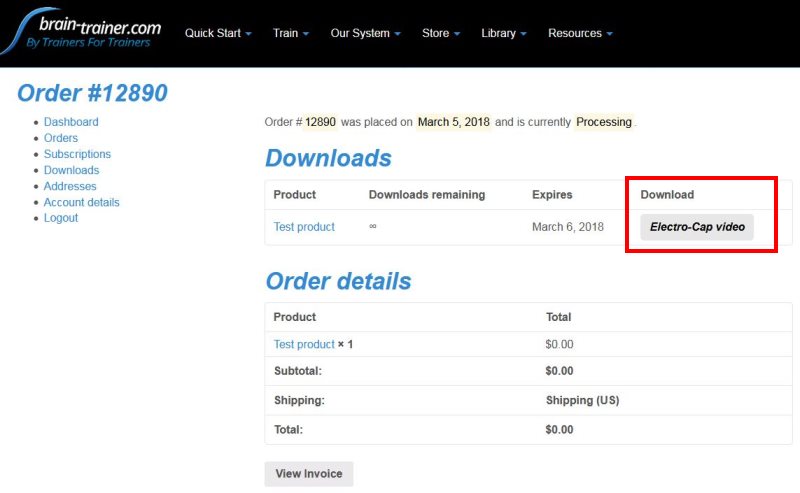 Order receipt email
If product is available immediately there will be a download button.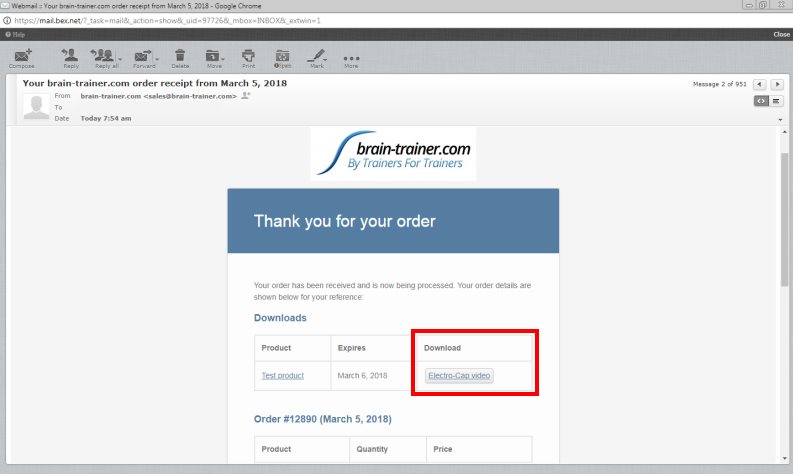 Order complete email
When payment is complete the download button will be available.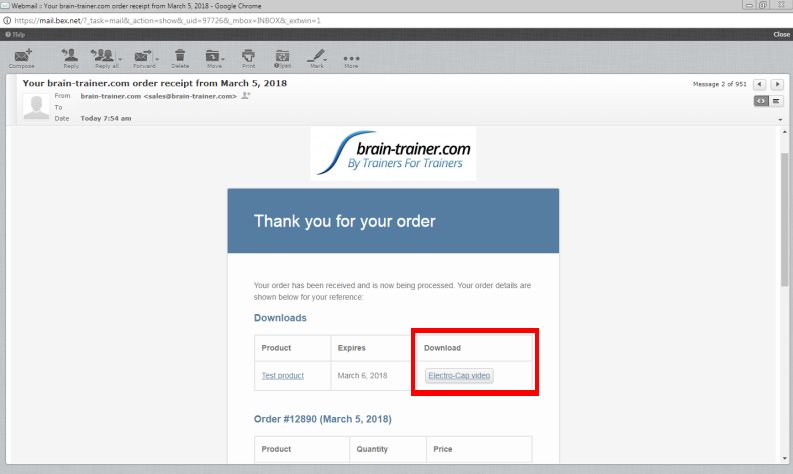 ShareFile
brain-trainer.sharefile.com You will receive a notification email when this is available.