Before you begin, please make sure to download all your files from your Order Confirmation or your account:
brain-trainer.com/my-account
See also our text setup guide Starting With Brain-Training.
Brain-Trainer Setup Files
Digital tools tools for training, assessment and learning

Download products from Brain-Trainer
If given the option to open or save, select save.
You have several options for downloading. Choose one: Click the link in your order confirmation screen or email.. 
Download screens
These are your options for downloading. You will see an Order confirmation screen when your order is complete and you should also receive a confirmation email. If you do not see it, please check your spam folder.
Order confirmation screen
Seen as soon as you order. There will be a download button if the product is immediately available.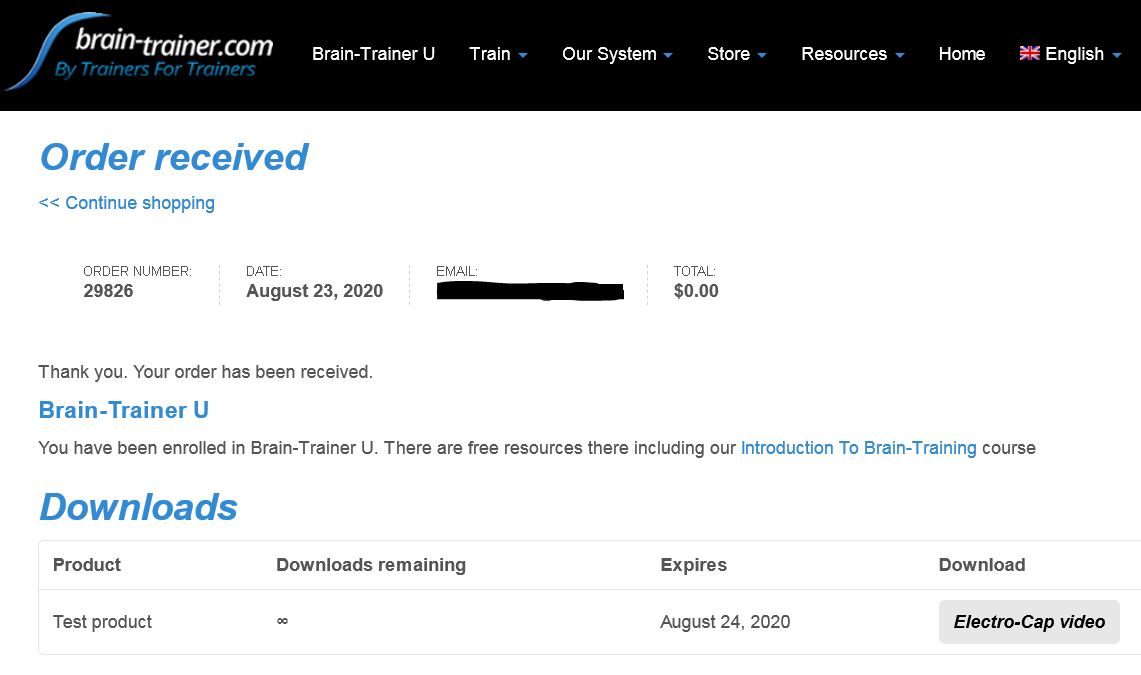 Store account Downloads page
brain-trainer.com/my-account if you created an account. Go to Orders and click on the recent order.

Order receipt email
If product is available immediately there will be a download button.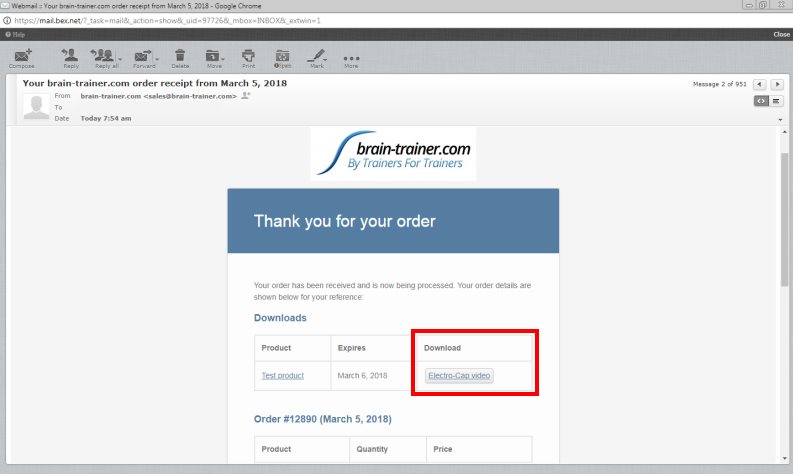 Order complete email
When payment is complete the download button will be available.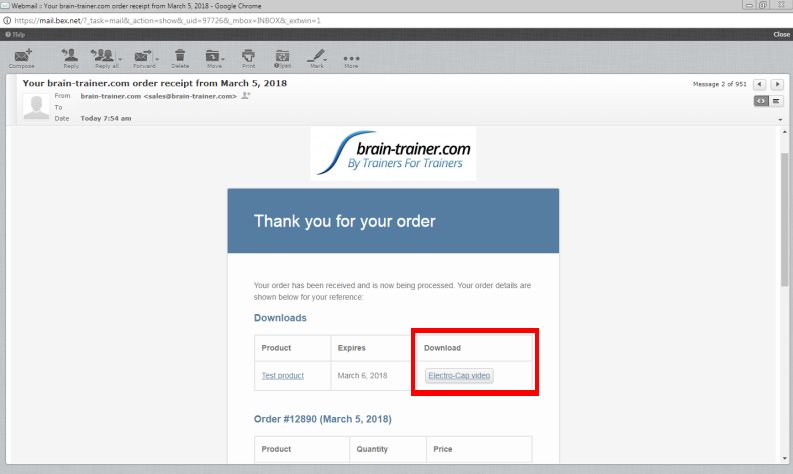 ShareFile
brain-trainer.sharefile.com If an account was created for you in the past, you would have been notified by email notification.