Itallis Product Setup
If you have purchased BioPLAY games, BioExplorer manual, Itallis design packs, you should have received an email with links to your product(s). Download them before the links expire.
1. Download Itallis products
BioPLAY games or other Itallis products will be delivered via a separate email with links in it. This email comes directly from Itallis. Download your products immediately when you receive the email before links expire.
Example email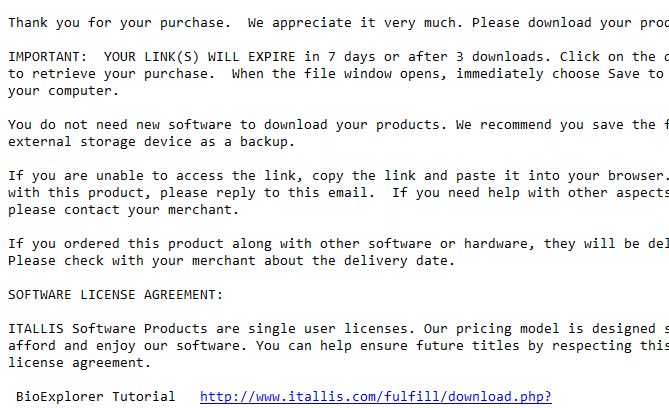 2. Click then right-click the file and select Extract all