This will install the Future Technology Devices International chip driver which is not part of the Neurobit setup. If the Optima+ fails to install correctly this driver may be missing.
Prepare for manual installation
1. Turn off antivirus program and firewall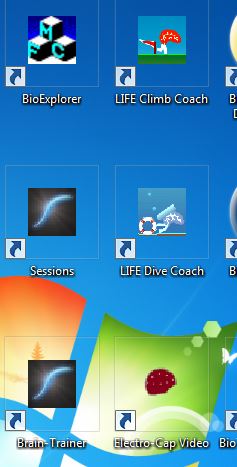 2. Navigate to Brain-Trainer Help folder
Open your Brain-Trainer folder. You will find a shortcut to this folder on your desktop (see image). Inside it is a folder called Help.
3. Open the Help folder
Confirm that you find the folder Neurobit_FTDI_Driver_manual_install
or you can save the  CDM21228_Setup.zip  to your computer, extract and then right-click on CDM21228_Setup.exe and extract files.