If the driver did not install, please use the USB View tool to check for the driver status.
Please install the USB View tool from the FTDI website: https://www.ftdichip.com/Support/Utilities.htm#MicrosoftUSBView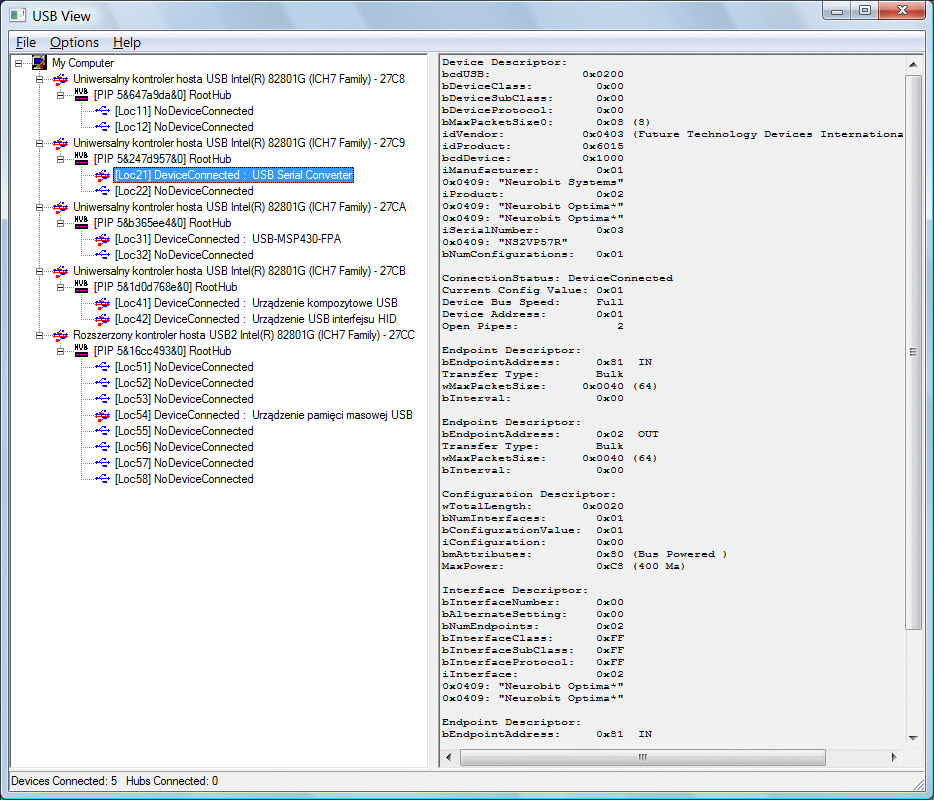 With the turned on Optima run this tool and see if there is USB Serial Converter in the left column. If so, select it and see the right column. Especially, under the "iProduct" line there should be the string "Neurobit Optima*", as shown in the image. If there is no such string, the device is not detected in the system, probably due to some hardware problem. In this case please:
1. Check if the micro USB plug is inserted into full depth of the ISOL USB socket?
2. Try another USB port of the computer.
3. Try another USB cable.